Log Settings
The window allows viewing and modifying the following log settings.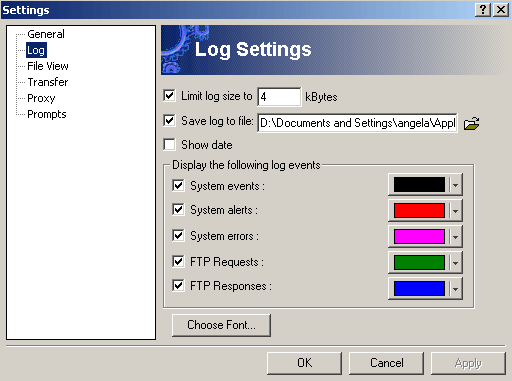 Limit log size to..: Log file will be recycled when it exceeds a size specified in this box.
Save log to file: Check this box if you wish to create a log file. Click the button

next to the box and define a location of the file. Choose or create a storage folder and enter a file name.
Show date: Shows the date of log entries.
Display the following log events: You can specify types of log messages to be displayed in the Log View. Also, here you can customize colors of log messages. The following log events will be shown if checked:
System events
System alerts
System errors
FTP Requests
FTP Responces
Choose font...:
Allows choosing font of log entries and its size.