Program Settings
There are a number of settings defining the way Handy Backup 2.1 operates. You can modify them any time you wish. Also, you can change default options of the program according to your preferences.
Click

Settings button and Settings window will appear. A check mark next to a feature indicates it is active. Remove check mark to inactivate the feature.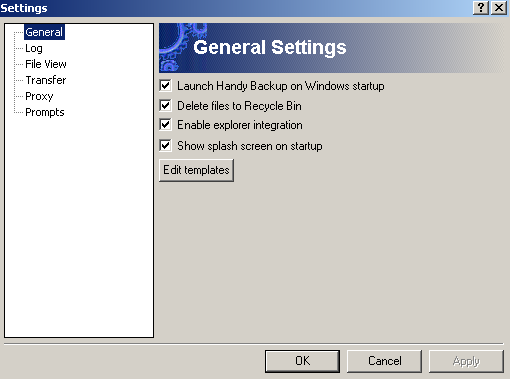 Choose settings type you wish to view or change: General Settings, Log Settings, File View, Transfer Settings, Proxy Settings, Prompts Settings.