Free Data Backup Solution | How Backup My Computer Data on a Cloud?
Data backup is an essential, easy and reliable way to secure your information and make sure no bit of it will be lost ever again. By using data backup software you can save and restore files, documents and even system settings.
Handy Backup provides data backup tool for all types of data and is a great solution for emergency data recovery.
Why Backup Data?
Data loss is a common issue with modern technology. Accidental file deletion can be a result of software and human error. Malfunctions of software and system crashes, accidents with spilled coffee, system reinstallment – carefully chosen data backup program will nullify damage from this disasters and keep your data safe no matter what.
What Types of Data Can Handy Backup Manage?
Handy Backup successfully handles all types of data, generally:
* You can only backup server data in commercial versions of Handy Backup. Handy Backup Free for Cloud backups PC data and USB drives to cloud storages (Google Drive, OneDrive, etc.).
How to Backup Data with Handy Backup for Cloud
Handy Backup allows to deposit backup data to a cloud server. To store backup data to a cloud please follow the instruction below:
Open Handy Backup and click the "Create" button to design a new task. Select data backup task on Step 1.
On Step 2, select the data to backup on your computer.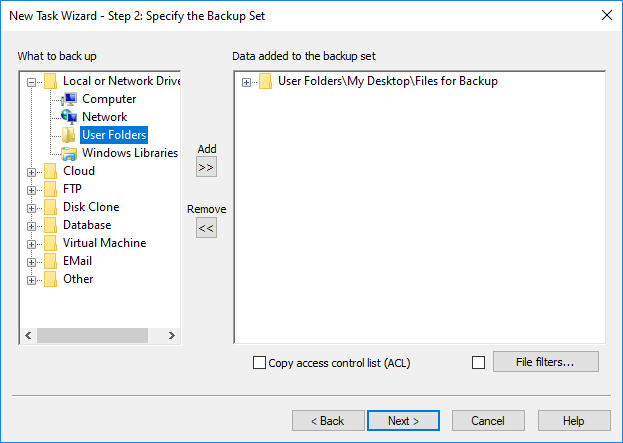 Select cloud storage on Step 3, example, backup to OneDrive.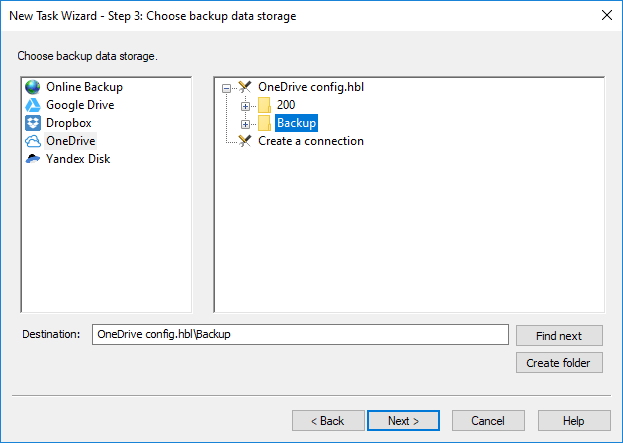 On Step 4, select the type of data backup.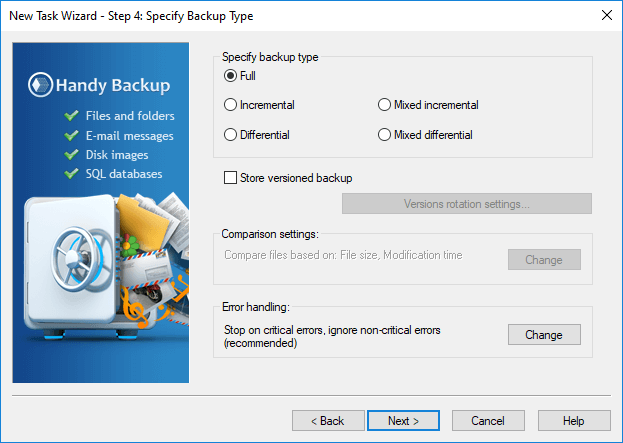 Skip a few steps until the last one (the are not obligatory).
Create a name for the backup task and click "Done".
Congratulations, you've successfully created a backup task! Setting time on Step 5 will ensure your backups automatically happen as scheduled.
Handy Backup Advantages
Handy Backup operates a wide range of backup features including backing up files, folders, virtual machines, databases, disk images, registry and more.
Handy Backup automatically backs up data online and offline, provides encryption and scheduled backup. Handy Backup is a data backup solution for Windows and Linux.
Data Backup is easy with Handy Backup, download the free 30–day trial version right now!
See Also: